We love this fashion blog by the incredible Boyer Family Singers, three sisters from Ohio who have more flair for putting cute vintage outfits together than the costume department of BBC1's Call the Midwife.
"Overall we girls are amazed at the wonderful quality and vintage style of Spats Boots. They aren't just a pair of shoes that look vintage, they have the quality of true vintage as well, which makes them worth every penny."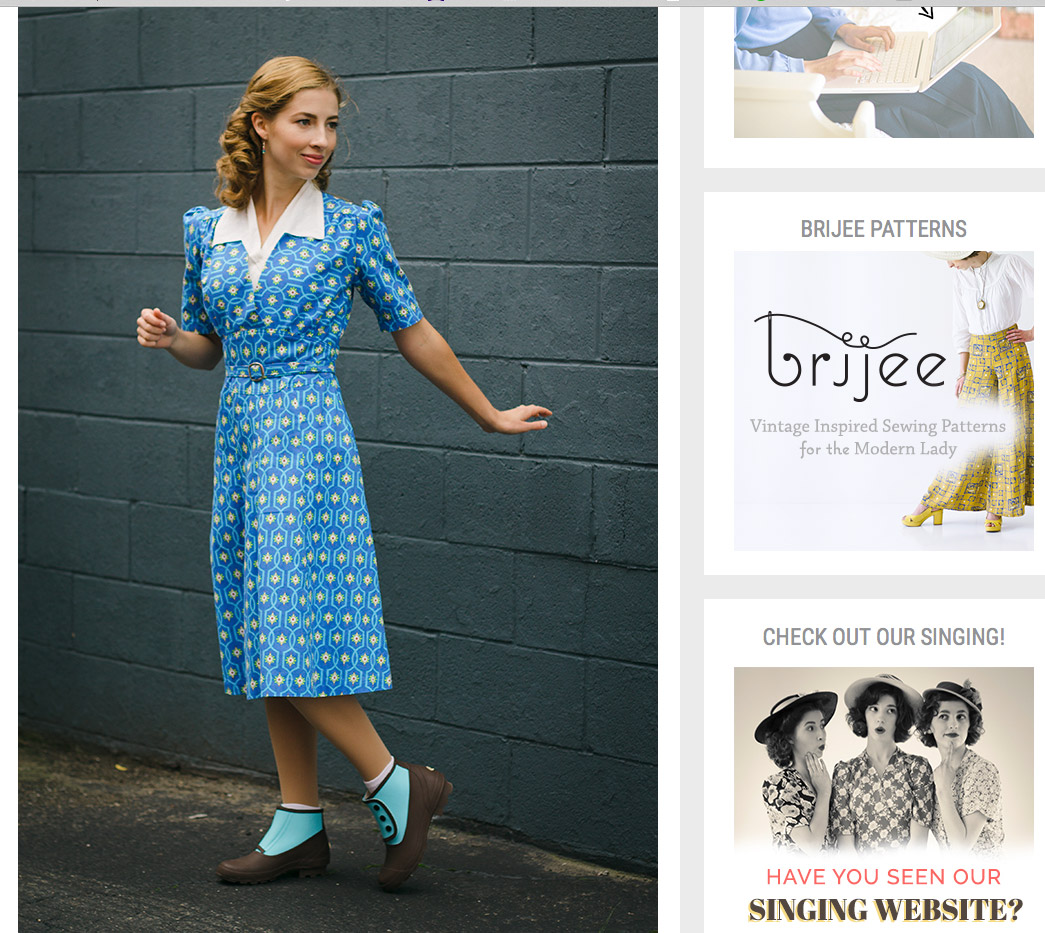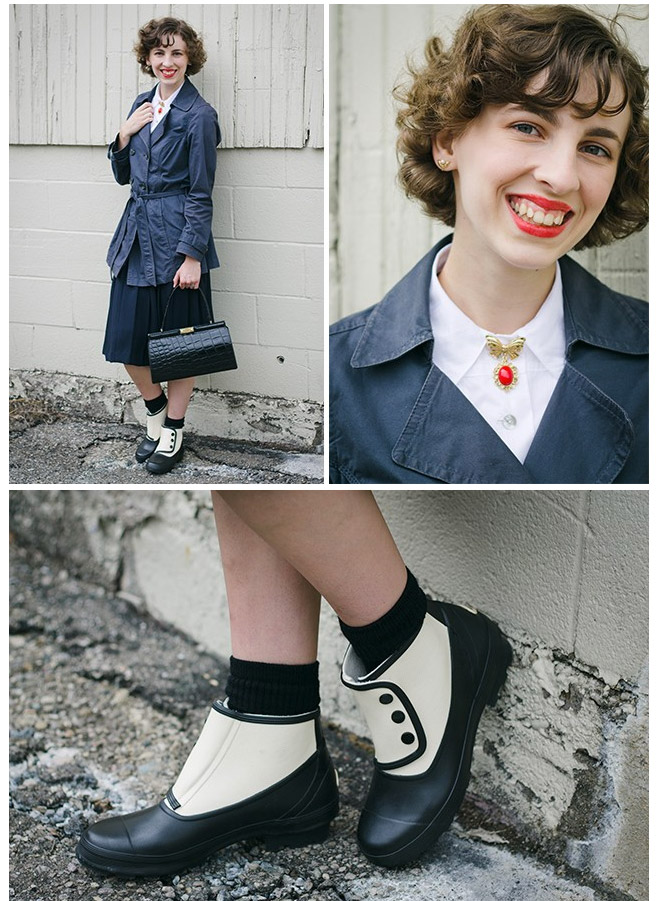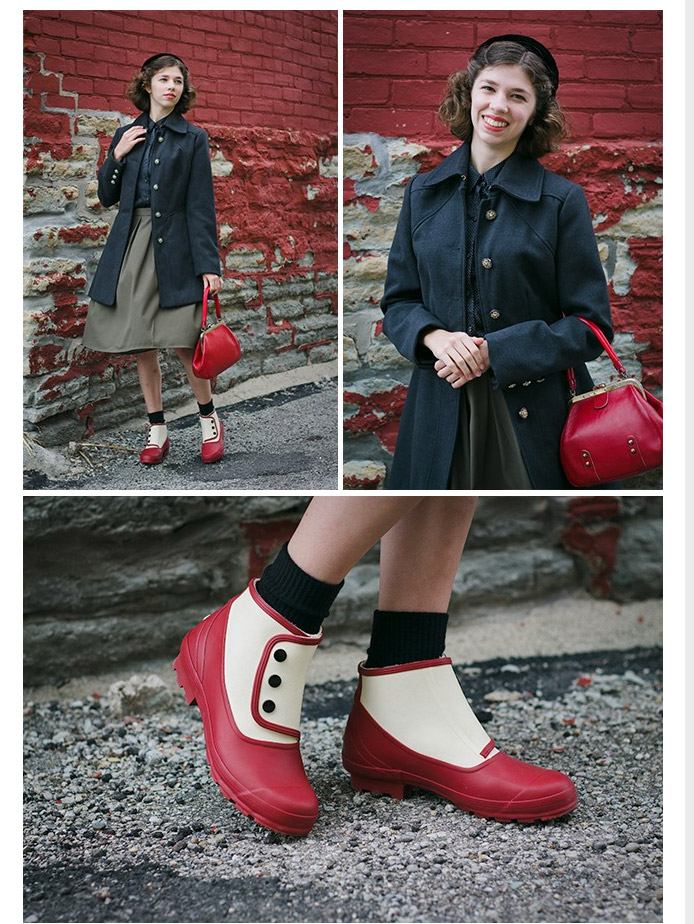 Charlotte styled her Spats in a way that I like to term French Resistance. Maybe it's the beret or the military green, but something about her outfit just reminded me so much of a young lady from 1940s France. Charlotte also created nice rhythm in her outfit by echoing the red of her Spats Boots in both her purse and in her choice of lipstick color. By echoing a color or theme one to two times in your outfit, as Charlotte did here, it helps to draw your eye up to the face of the wearer, while also creating a cohesive ensemble.