How to choose your welly boots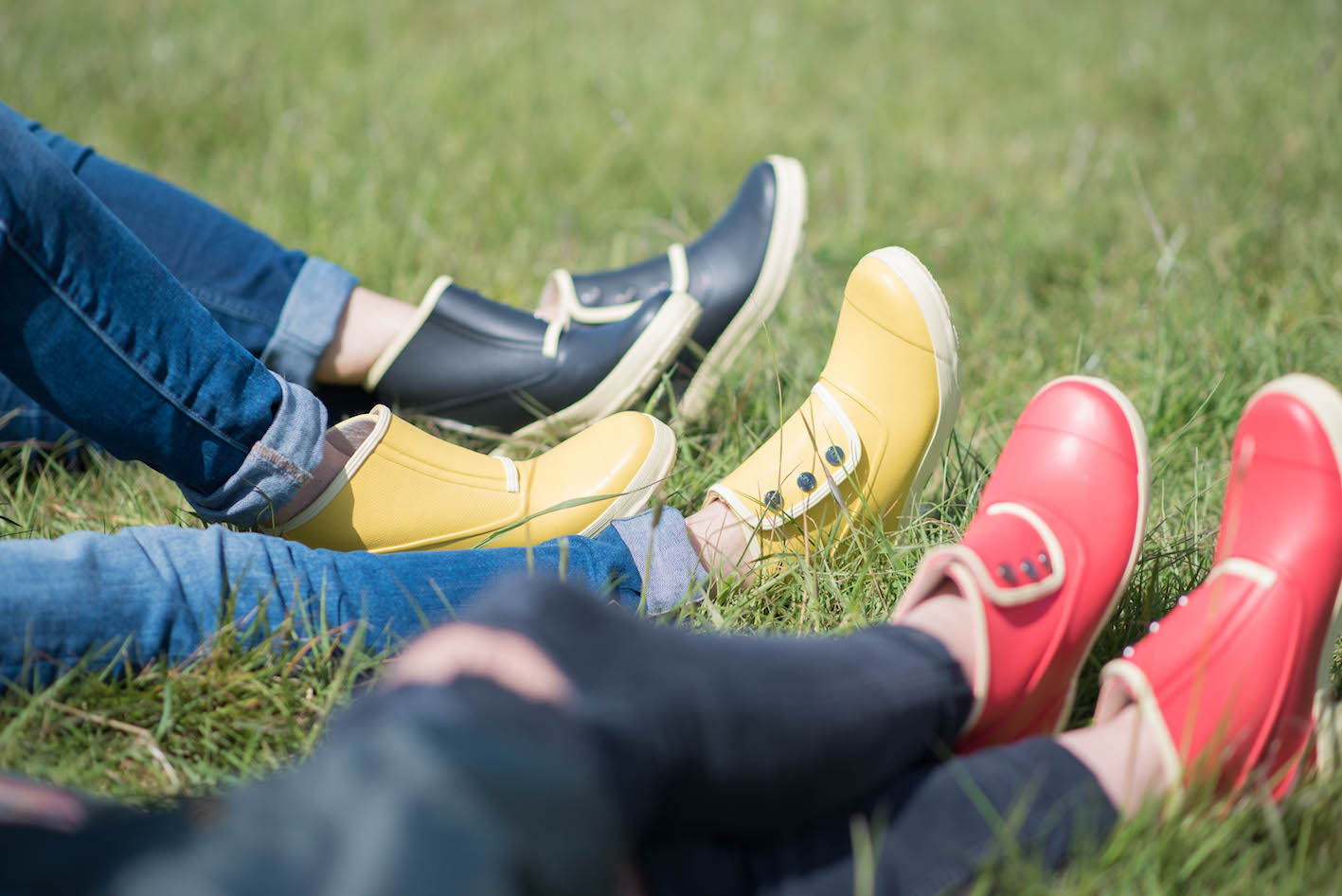 1. The right shoes for the job. For deep mud and wading, full length wellingtons are best but many women find tall wellies uncomfortable on long walks as they can put strain on the knees, especially when they become clogged with mud. Calf or ankle wellies are lighter and more comfortable for walking and you can always accessorize with waterproof gaiters to keep those splashes off. Do bear in mind though that rubber boots are not generally designed for hiking or hilly terrain. Short wellies and galoshes come into their own when gardening, camping, dog walking or jobs like mucking out as they can be easily slipped on and off.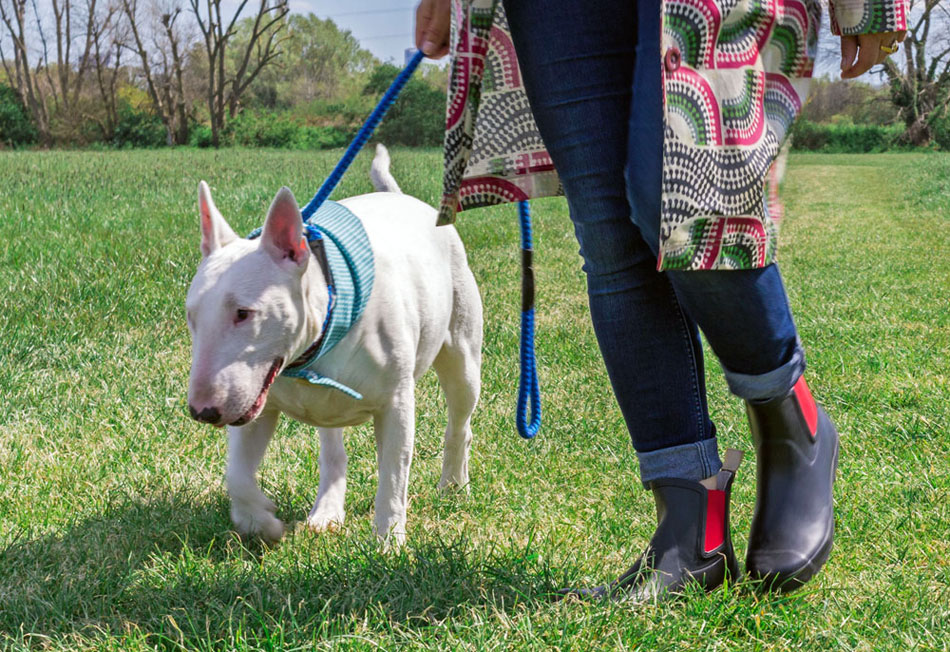 3. Choose for comfort. Everyone's feet, ankles and calves are different, therefore one brand will suit you better than another. Try before you buy is the golden rule, if you can. To avoid rubbing or chafing make sure you wear your rubber boots with suitable socks (elasticated and covering the leg) or welly warmers. Also bear in mind that most rain boots have hard rubber outsoles and are not cushioned (unless specified). If you're planning to wear them for protracted periods of time, insoles will provide extra padding and warmth.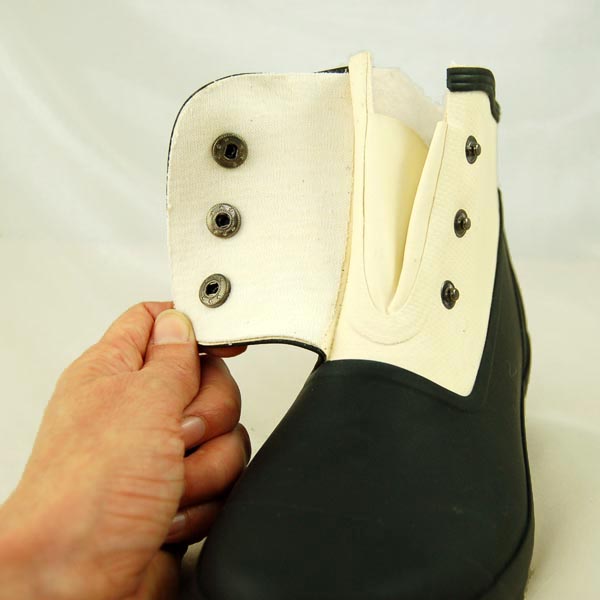 4. Get a grip. For safety, it's better to buy wellies which have an articulated sole for grip and a good heel. There's no point in buying rain boots which you will slip around in on an icy day. Spats heels are 1.8-2cm high and the tread is 0.5-0.7cm.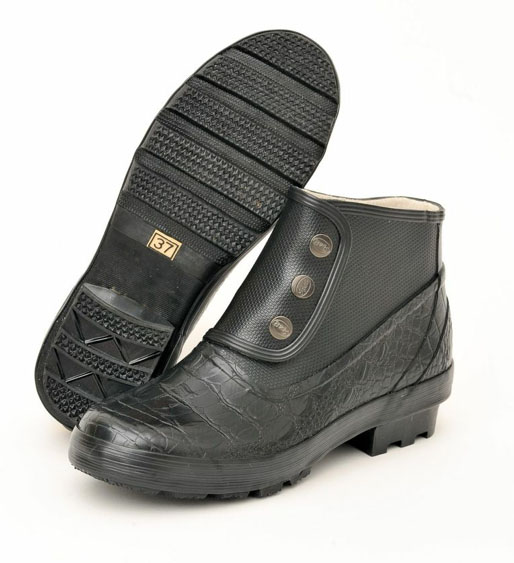 5. Love natural rubber. There's a reason why PVC or plastics-based wellington boots are cheap: they are mass-produced by injection moulding. But the fact is plastic isn't as comfortable, breathable or even as durable as vulcanised natural rubber. Your plastics won't last as long as you'll be throwing them out in a year when they split or spring a leak and adding to the mountain of non-biodegradable plastic waste. If you want footwear that's sustainable, buy rubber.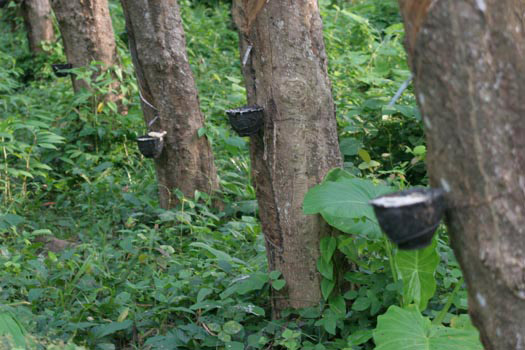 6. Size matters. It is often advised that you buy wellies a size up so you can wear them with thick socks. This might be true of a make like Dunlop but its not true of every brand. Rubber boots are made on special metal lasts and every brand is slightly different and unique when it comes to length, width, ball and heel girth etc. We always advise that you try the boots on in store before buying but sometimes this is not possible. With Spats Boots we recommend you go for your usual shoe size. If you're a half size, however, we recommend buying the size up and getting a pair of insoles. Spats Boots come with removable EVA insoles. Sheepskin insoles provide extra padding and are half price when bought with a pair of ankle Spats on this website.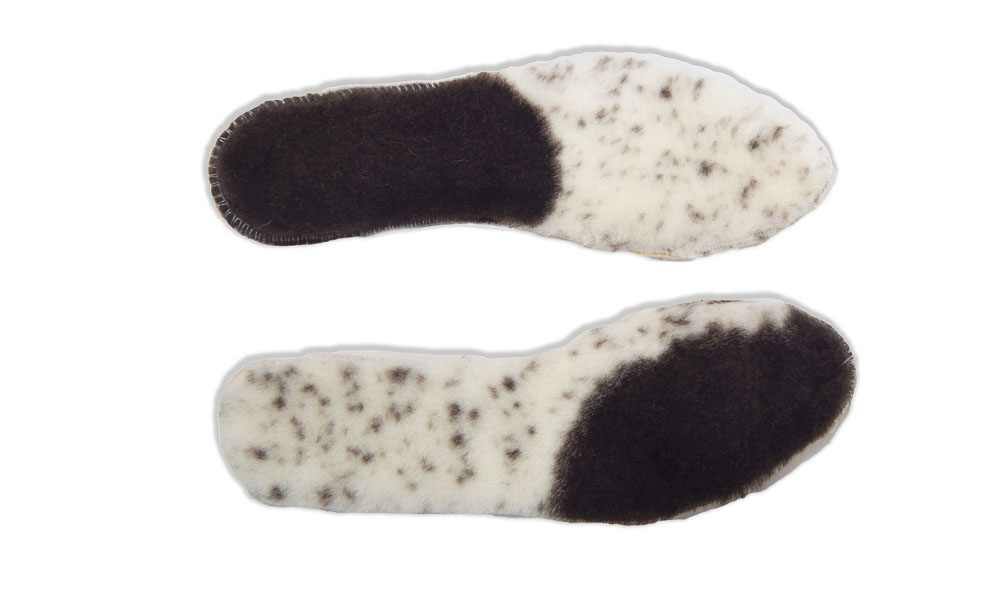 7. Love the rain. Finally, make sure your welly boots make you smile on even the most miserable of days.
Spats – original rubber boots are available in women's (Eu) sizes 36 (UK 3), 37 (UK 4), 38 (UK 5), 39 (UK 6), 40 (UK 6.5- 7) , 41 (UK 8) and 42 (UK 9).
Please refer to our Terms of Sale for our exchange policy.