Hooray! Our first samples have arrived from the new European factory! These eco SPATS are made with 80% natural, sustainably sourced rubber.
You can tell the difference in quality because the rubber uppers are soft as butter to put your feet into. The new monk strap buckle style wear like leather shoes.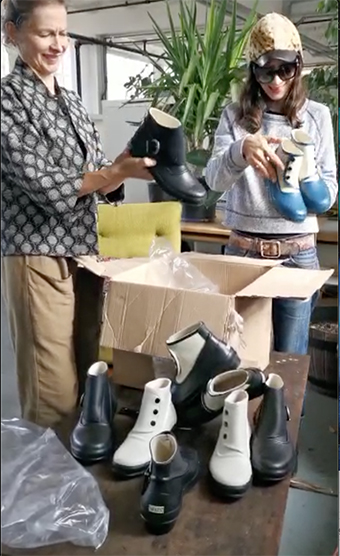 The ghost white SPATS are already an instant hit with our neighbours from London Fields! Here our sales manager Irina tries them on.