Looking for fashion tips for Autumn Winter 2016? According to experts from WGSN, the fashion world's oracle presenting at Micam, looks inspired by "Considered Pauperism", "Farmhand Simplicity" and the "Outdoor Seafarer" will be all the rage. We kid you not. Picture a stoned beach blonde lounging on a hay bale in tatty dungarees and a sheepskin stole or a chiselled middle-eastern male wearing a carefully-draped sackcloth and you get the idea. No other industry would be allowed to get away with such glaringly insensitive social clangers but somehow fashion thrives on it.

Other mood board insights for the next 18 months include "tactical ageing" (who even know what that means let alone looks like) and "a kind of anti-technology… driven by a desire to explore spirituality and the inner-self". The aesthetic is part neutral tones and elemental simplicity and part Game of Thrones-inspired medieval costume drama. Which all sounds quite credible except it was immediately contradicted by the next key trend which was all about exploring "digital empathy" and an "ultra-digital online aesthetic."
One might almost feel sorry for the poor consultant who has to come up with this horses**t season after season, if they weren't paid so much money.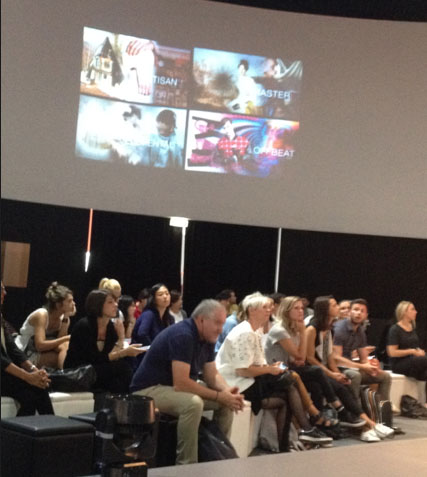 (Who said fashion was a glamorous industry?!)