24th April is the start of Fashion Revolution Week, a global movement which celebrates fashion as a positive influence and celebrating brands who are on a journey to create a more ethical and sustainable future for fashion. 24th April commemorates the Rana Plaza disaster in Dhaka, a terrible day in 2013 when a building housing sweat shops collapsed killing 1,134 and injuring 2,500. To see who made your boots check out About Spats #whomademyclothes
In the meantime we're celebration the top 10 sustainable fashion brands we love:
Born out of disaster, Deux Mains is an employee-owned footwear company in Port-au-Prince, that was set up in the wake of the terrible 2010 earthquake in Haiti. REBUILD Globally provided the start-up capital and the founders and their artisan partners did all the rest. They make beautiful sandals and slip-ons out of upcycled tyres, locally sourced leather and steadfast dyes. They recently collaborated with Kenneth Cole. Prices from £30 - £60.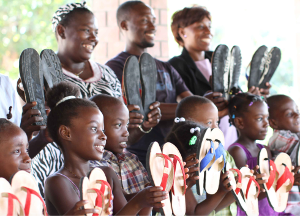 Proud to be "genuinely not leather", Beyond Skin have been injecting a little glamour into the vegan shoe market since 2012 with theirs super-cute faux leather shoes. Dynamic duo Natalie Dean and Heather Whittle set up the brand with a passion to change the footwear industry. They're serious about reducing their carbon footprint by sourcing fabrics locally to their factories in Spain. Prices ranging from £95 - £135.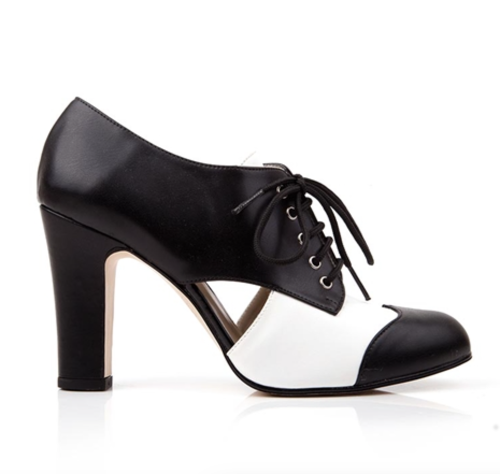 Catwalk meets traditional African footwear made by tribesmen. Using local, sustainably sourced leather from kudu, rabbit or springbok hide, organic cotton and sustainably sourced components (the classic Maasai sandal is made from discarded tyres), this right-on US brand is making strides and creating employment opportunities in Southern Africa.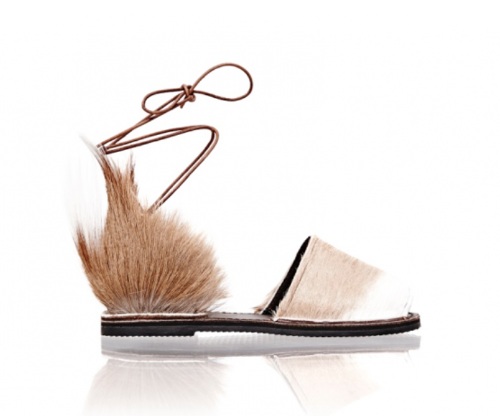 Asher and Galahad Clark, two cousins related to the famous footwear family, set out to create "the perfect shoe", starting with a supple and carefully engineered rubber sole which allows the foot to function as a foot should. They are committed to being fully sustainable throughout the production chain, although they admit they aren't there yet, despite having sold 1M pairs since launching in 2012. You can buy a piece of their success via their CrowdCube campaign.
This husband and wife team from Brooklyn started making their woven shoes in Guatemala with one cobbler. Now with 30 employees, they've widened their range and use reused materials from thift stores as well as Latin American fair trade woven fabric. $100 - $200.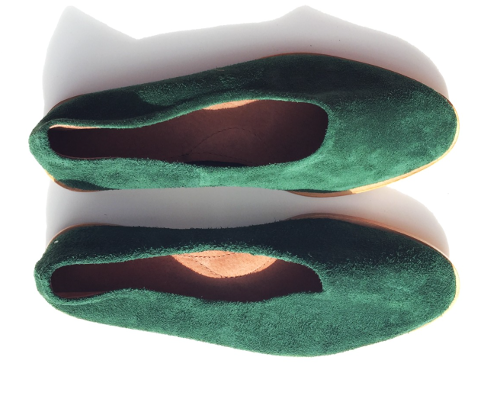 The world's first Fair Trade Certified™ footwear manufacturing factory, Oliberte bring fair employment to sub-Saharan Africa. They make lovely soft wild goat leather shoes from moccasins to slip ons from $79 to $150 .They now have their own factory in Addis Ababa, Ethiopia. "We believe in empowerment, transparency, and doing right by all."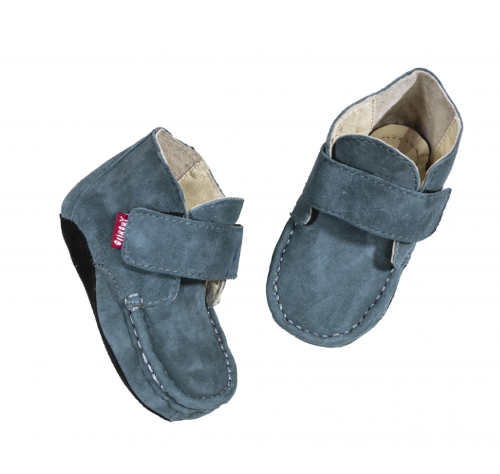 Sandals for yoga bunnies… two brothers whose families come from Kerala launched a flexible rubber flip flop based on an ancient Indian sandal and make it with rubber from their families' rubber farms. They also plant a tree for every pair sold. Cool.
Inspired by recycling and the 3D printing revolution, these are shoes which are made from removable, recyclable components, designed to break into parts so that when your heels wear out you can simply clip a new one on, or if you feel like a two-tone look you can re-accessorise your basic trainer. The designs are a bit clunky but the vision - to reduce landfill and save energy - is admirable.
A French company who have been making the coolest retro looking trainers out of eco and sustrainable materials for 10 years. The shoes are made in Brazil and use wild Amazonian rubber soles and recycled cotton. Euro 75 – 200.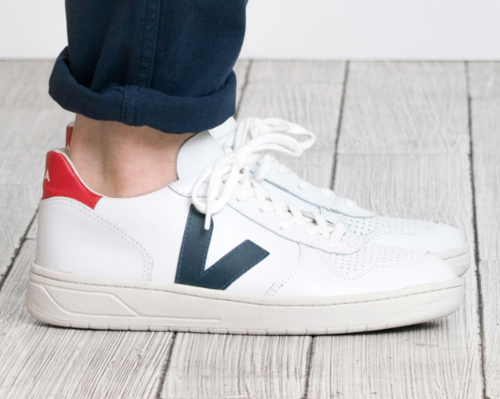 This London based company make classic shoes which are 100% vegan, PETA approved and made by their factory in Portugal. Worn by Natalie Portman and Bryan Adams!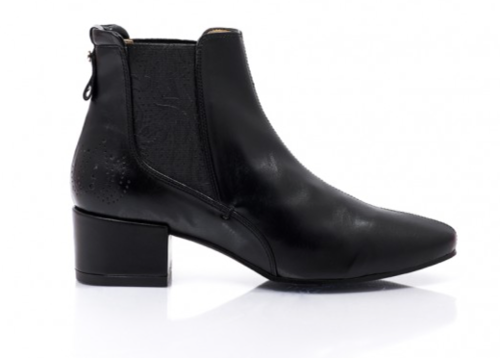 ​
Footnote:
We love Marks and Spencer's first sustainable trainer not because of the way it looks (the floral design is a bit tame) but because the high street giant has pushed the boat out with this model using a flexi sole which uses rice husks, a lining made from recycled coffee grounds and recycled plastics and PU foam inside the leather outer (which comes from gold standard tanneries). And they are committed to the sustainable brand.